General Information
Welcome to Mrs. Cornfield's Webpage
7th Grade Inclusion Facilitator
bcornfield@lisle202.org
630-493-8288
RESOURCES
MATH
Forgot your math textbook?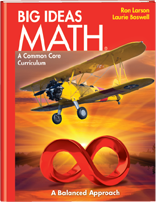 https://www.bigideasmath.com/students/?level=8.00
The above link contains a complete online student edition, links to online study tools, extra examples, self-check quizzes, and practice chapter tests. This is a great way to prepare for math tests!!
Literature and Language Arts
Online Literature Text:
Activation Code: 6329417 -- 20
Online Language Arts Text:
Need help preparing for vocabulary and spelling tests? Use this link for games to help you! http://quizlet.com/lisle202 (Look for Book II)
Social Studies
Online US History Book
http://connected.mcgraw-hill.com/connected/login.do?connected/login.do
Online Atlas
http://www.worldatlas.com/aatlas/world.htm
General Reminders:
Feel free to contact me regarding any questions or concerns you may have.
Please encourage your child to write in his/her assignment notebook each day and check it at home. You might also want to have your child bring home any assignments they have completed in class so that you may review them for completeness and accuracy.
Please check with your child periodically to make sure they have needed supplies at school.
Don't Forget, Parent Connect gives you access to all demographic data, attendance information, grade and transcript information that we have on record for your student. There is a Parent Connect button on the home page of the school's website.